The Internet is abuzz over a TON of information regarding the upcoming Pokemon X and Pokemon Y games! We've scoured the web to bring you all of the information in one place, so check it out below!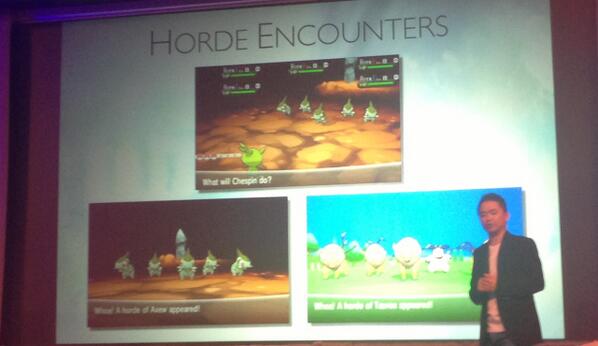 First up, interacting with other players online or locally will be much easier, as the new Pokemon games will be featuring a new system called Player Search System (PSS). You'll be able to select an option that enables you to be connected to the Internet at all times, and you'll be able to see friends, acquaintances, and passerbys, all identified through various icons. Once you interact with a passerby, you can either trade or fight, after which the passerby officially becomes an acquaintance. Once you interact with an acquaintance a certain number of times, that player would then be considered as a friend. Additionally, PSS is not region locked, so you can use this feature worldwide.
The Global Trading Station (GTS) will also continue to function, with a whopping 80 million trades completed thus far.
The new Pokemon games will also feature 7 different language options for you to use: English, Japanese, French, Italian, German, Spanish, and Korean! All of these languages will be packed into one cartridge, which is representative of the first ever simultaneous worldwide release of the game.
Horde Encounters and Sky Battles are new features for Pokemon X and Y. In Horde Encounters, you'll face up to 5 Pokemon in the wild, but you'll get additional EXP if you walk away victorious. It seems like it'll be quite one-sided, as each Pokemon will attack in a round-fashion rather than alternating sides with each attack. In Sky Battles, any Flying Pokemon or a Pokemon who knows the ability Levitate will be able to participate in this mode.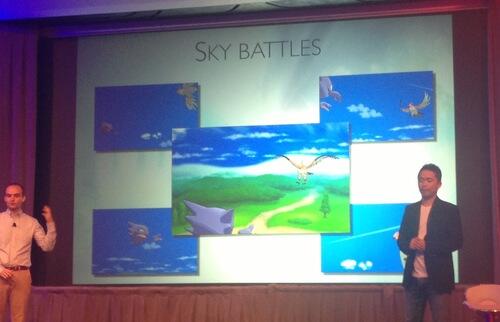 Talonflame, a Fire/Flying type Pokemon has been announced to commemorate the new Sky Battle mode.
The new Fairy type was created to balance out Dragon type.
8 way movement has been confirmed, so you can now move diagonally!
IVs and EVs will be made more visible in Pokemon X and Y.
DLC is still being explored.
Backwards compatibility is being worked on so that you can import Pokemon from the DS generation games (Diamond/Pearl/Platinum/HeartGold/SoulSilver/Black/White/Black 2/White 2)
For those of you who missed the trailer, the game is set to launch October 12, 2013 worldwide!